I'm sure you've seen this Picture Book Manifesto before–and hopefully taken it to heart.
Mac Barnett wrote it, Carson Ellis hand-lettered it, and all sorts of creatives signed onto it. But that doesn't mean the rest of us creatives can't pledge, too. So here I am. Anyhow, being bold means I don't need permission to sign on in my own hand-lettered font.
(With my writing hand over my heart):
I, Elayne Crain, signify my agreement with "A Picture Book Manifesto" and pledge to continually strive to be original, industrious, and bold.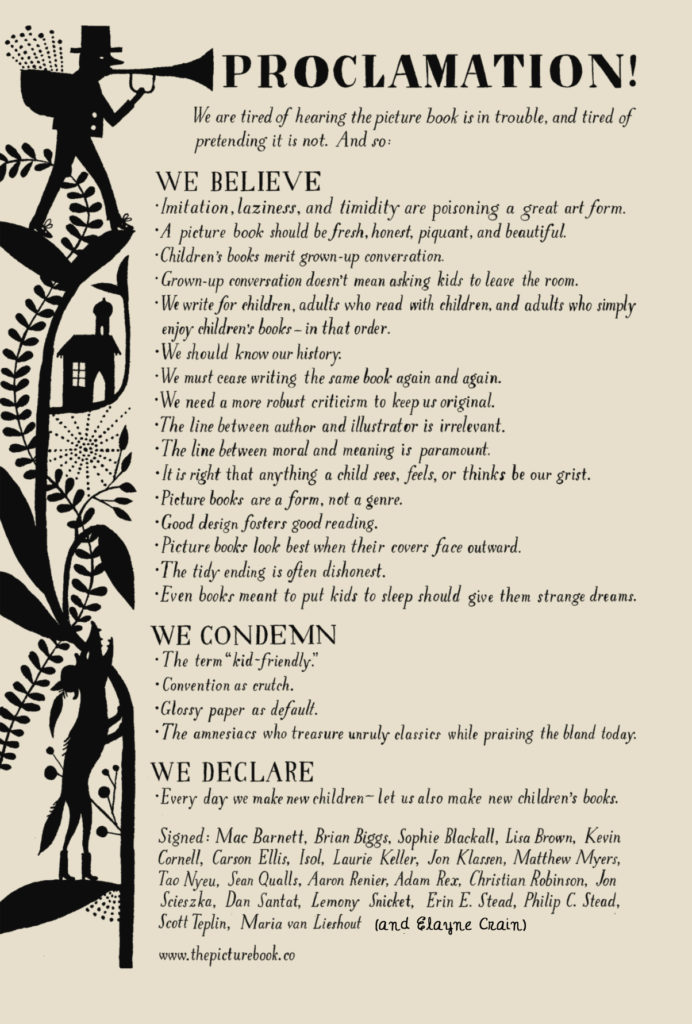 You can print out your own copy (and do with it what you like) from thepicturebook.co.