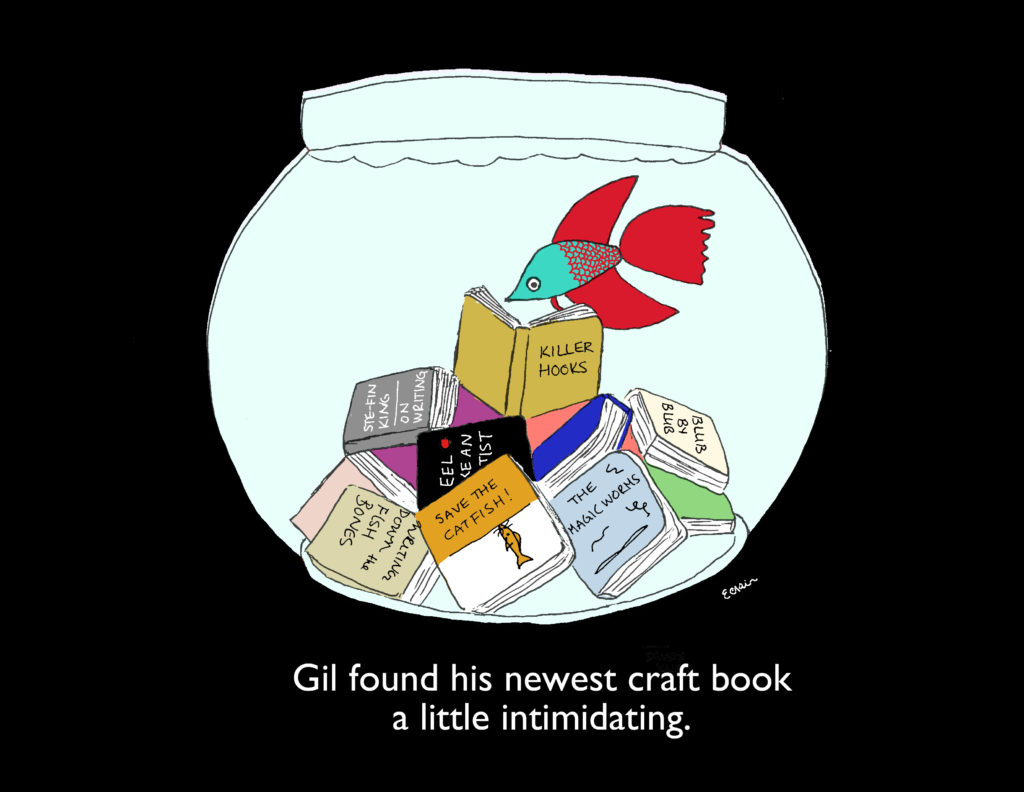 The famous (and beloved) writing craft books I spoofed above are:
On Writing: A Memoir of the Craft by Stephen King
Save the Cat! Writes a Novel: The Last Book On Novel Writing You'll Ever Need by Jessica Brody
Steal Like an Artist: 10 Things Nobody Told You About Being Creative by Austin Kleon
The Magic Words: Writing Great Books for Children and Young Adults by Cheryl Klein
Bird by Bird: Some Instructions on Writing and Life by Anne Lamott
Writing Down the Bones: Freeing the Writer Within by Natalie Goldberg
I really wanted to include Story Genius by Lisa Cron…but couldn't find a good pun for it! 🙂 As far as I know, there is still no book called Killer Hooks, but it's a commonly used phrase within the writer's community–the distilled form of the writing pitch, which will (hopefully) draw in readers–and editors.
You can see my full list of recommended craft writing books below.
* If you click through to purchase through Bookshop.org, I may earn a small commission. *