Summary
I write childish things, following a lifelong passion for children's literature (truly life-long--see the receipts at the very bottom for proof). Most of what I write are humor picture books, though I am also revising a middle-grade novel and a collection of children's poetry.
I was delighted and extremely grateful to mentor with the talented
Jessica Young
during the 2021 calendar year for picture books, and to mentor with the talented
Vikram Maden
during the 2021-22 academic year for my poetry collection. In May 2022, I was awarded first place for picture books at SCBWI San Diego Mayfest for my rhyming picture book manuscript, Bearly Asleep, and I have been accepted to attend the
prestigious RUCCL Conference
in October of 2022, as well as the Big Sur Children's Writer's Workshop in December of 2022.
I am lucky to be part of several fabulous ongoing critique groups through the Society of Children's Book Writers and Illustrators - SCBWI, Julie Hedlund's 12x12 challenge, InkedVoices, and Storyteller Academy Pro. I participated in NaNoWriMo 2020 and 2021 for my middle grade novels, and will do so again in 2022.
The "Lifelong Passion for Children's Literature" receipts include (but are not limited to):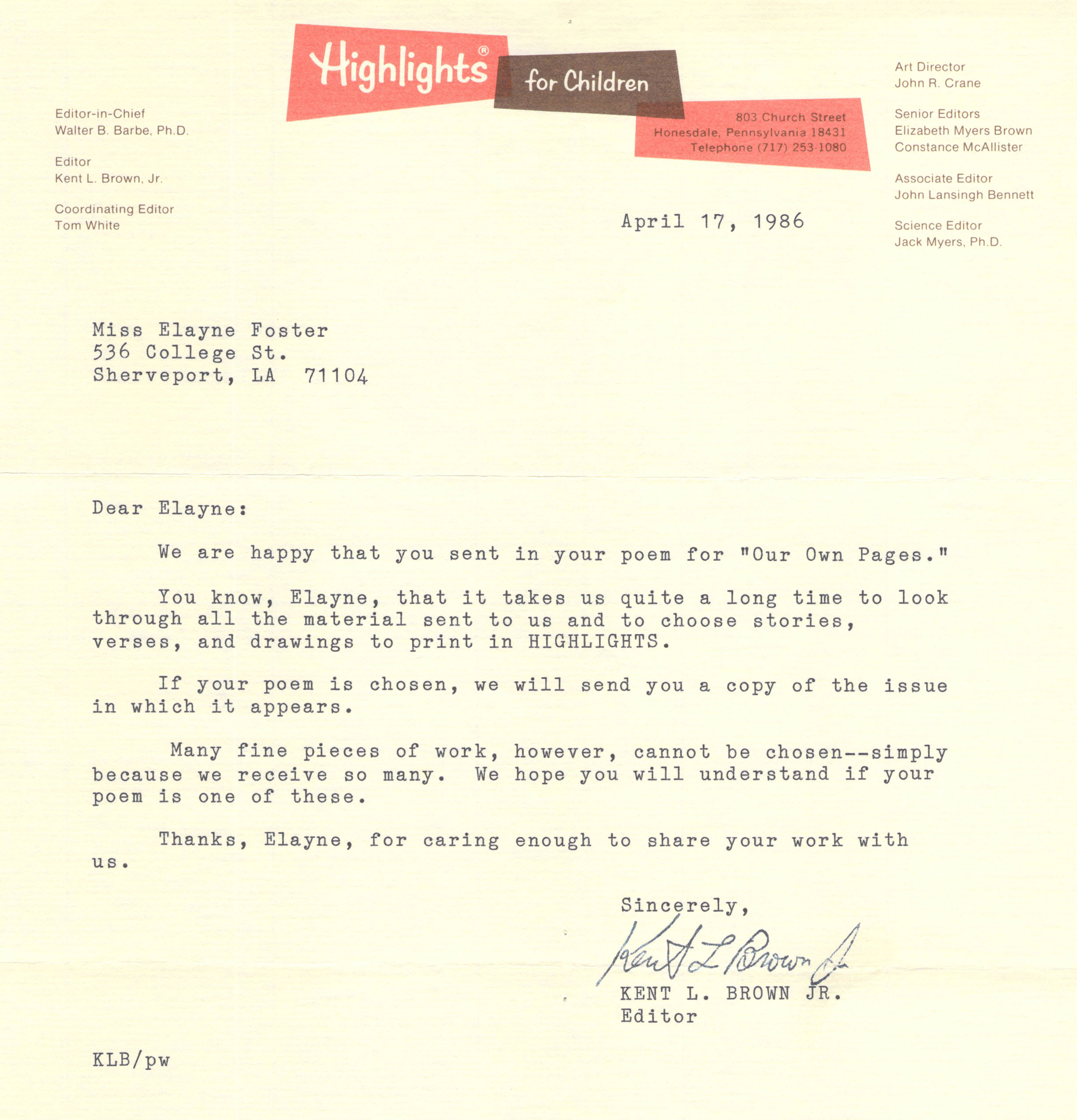 My very first publishing rejection, at the tender age of 8, back in 1986.


My 1989 "Student Library Aide Service Award." I was the only student to win this award that year--and definitely the only one who cared.


My 1990 foray into writing middle-grade, at age 12. Please note that this being my first attempt to ever write a novel did not deter me at all from declaring it #1 in a series.