When I talked about my Commonplace Book "system" of idea storage, there is one thing I neglected to mention–I do keep one other notebook, as well!
In fact, I keep it inside my Commonplace Book–in the back pocket.
Would you like to see it?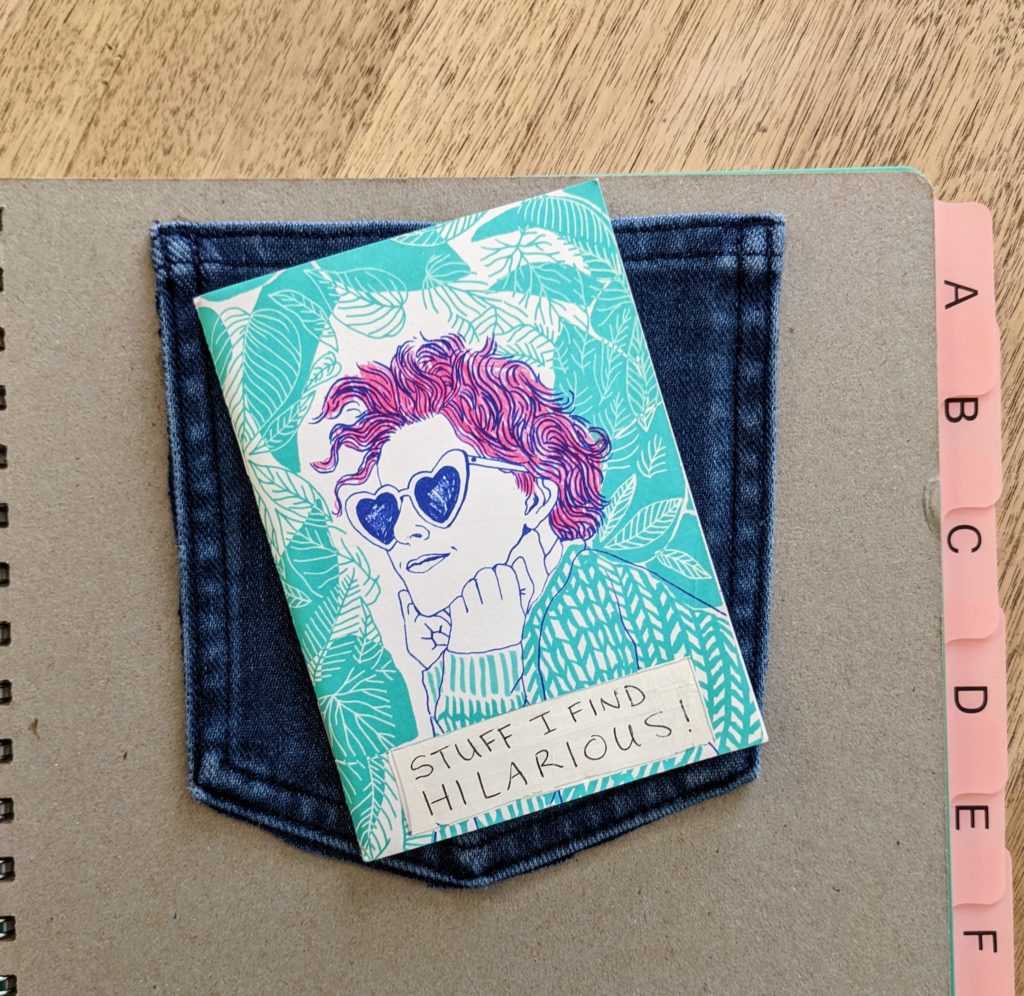 My very specialized "Stuff I Find Hilarious!" notebook isn't for story ideas, really; it's just a place for me to "notice" what makes me laugh when I'm writing, drawing, or (esp.) reading other picture books. I stole the idea from uber-talented (and hilarious) illustrator Ruth Chan during her SCBWI webinar last winter.
I've loved having this repository of perfectly Elayne-ish humor ever since–and, as a huge bonus, it's a great notebook to look through whenever I need a laugh!
Side note: I wasn't joking about the notebook being kept in a pocket, was I? (This particular one used to be a jegging pocket, so it's nice and stretchy, which means it holds things pretty tightly, too. I attached it to the inside of the Commonplace Book with fabric glue and it's held up very well.)