Announcements:
Now's a great time to mark your 2025 calendar with its first non-birthday-related entry: "Buy There's Something Odd About the Babysitter — wherever books are sold." 🥳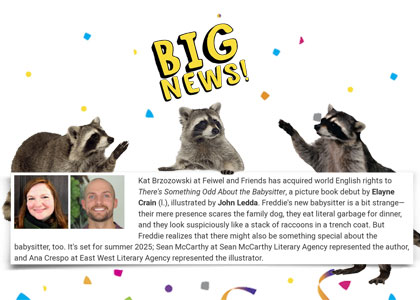 Unending gratitude to my editor, Kat Brzozowski, Feiwel & Friends at Macmillan, my intrepid agent Sean McCarthy, and my spirit twin John Ledda (w/ his agent, Ana Crespo). I hope kids laugh hard–and fall hard–for this story!
(You can read more about my journey to publication on my Substack, if you are interested!)
Want to know when a new Elayne Crain book is coming out?
Awww! I love that! Thank you–you're the best! You can sign up for my book-announcements-only email list right here.