Have an event opportunity you think Elayne would be suited for? Reach out to her here.
Past Interviews or Events:
November 2023: "Elayne Crain – How I Got My Agent" interview on the 12×12 blog
August 2023: Elayne Crain: Signing with an Agent, A Milestones Met Interview with Bethany Hegedus
May 2023: 'CtC Craft & Community: Sustaining an Author Newsletter' panel with Patrice Gopo and Maria Marianayagam. Replay available Courage to Create members.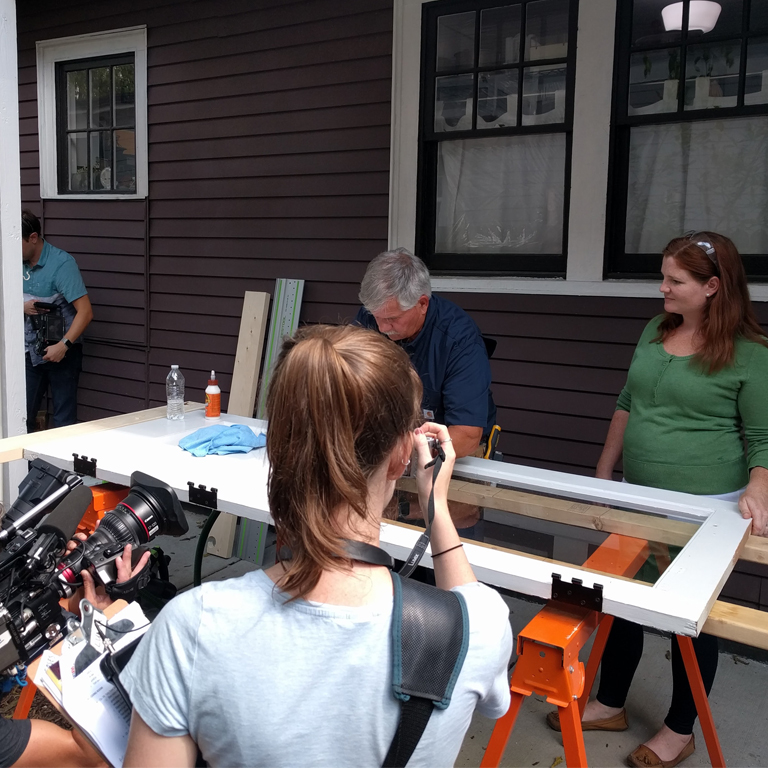 In her pre-kidlit life, Elayne was also no stranger to press, having appeared nationally on Season 16, Episode 12 of PBS's Ask This Old House, where Tom Silva helped her turn an existing exterior door into a Dutch-style door.
Her fledgling startup food company Austin Sugarworks was also featured on several well-known blogs (including Oh, Joy! and DailyCandy), NPR affiliates and several print magazines.
She also was interviewed on "Face Your Fears, the podcast!" about what it was like to move to Australia–and figure it out when you get there.