I write childish things, following a lifelong passion for children's literature (see the receipts at the very bottom for proof). I mostly write humor picture books, though I am also working on two middle-grade novels, a collection of children's poetry, and other equally laughable things. My debut picture book (with illustrator John Ledda), There's Something Odd About the Babysitter, will be published by Feiwel and Friends at Macmillan in Summer 2025.

I also write about my writing on Substack at elaynecrain.substack.com.
I'm thrilled to be represented by Sean McCarthy of Sean McCarthy Literary Agency.
I was delighted and extremely grateful to mentor with the talented Jessica Young during the 2021 calendar year for picture books and the talented Vikram Maden during the 2021-22 academic year for my poetry collection. In May 2022, I was awarded first place for picture books at SCBWI San Diego Mayfest for my rhyming picture book manuscript, Bearly Asleep, and I attended the prestigious RUCCL Conference in October of 2022, as well as the Big Sur Children's Writer's Workshop in December of 2022.
I am lucky to be part of several fabulous ongoing critique groups through the Society of Children's Book Writers and Illustrators – SCBWI, Julie Hedlund's 12×12 challenge, InkedVoices, and Storyteller Academy Pro. I am also an active participant in the annual novel-writing equivalent of a polar bear plunge, NaNoWriMo, having done so annually since 2020.
The "Lifelong Passion for Children's Literature" receipts include (but are not limited to):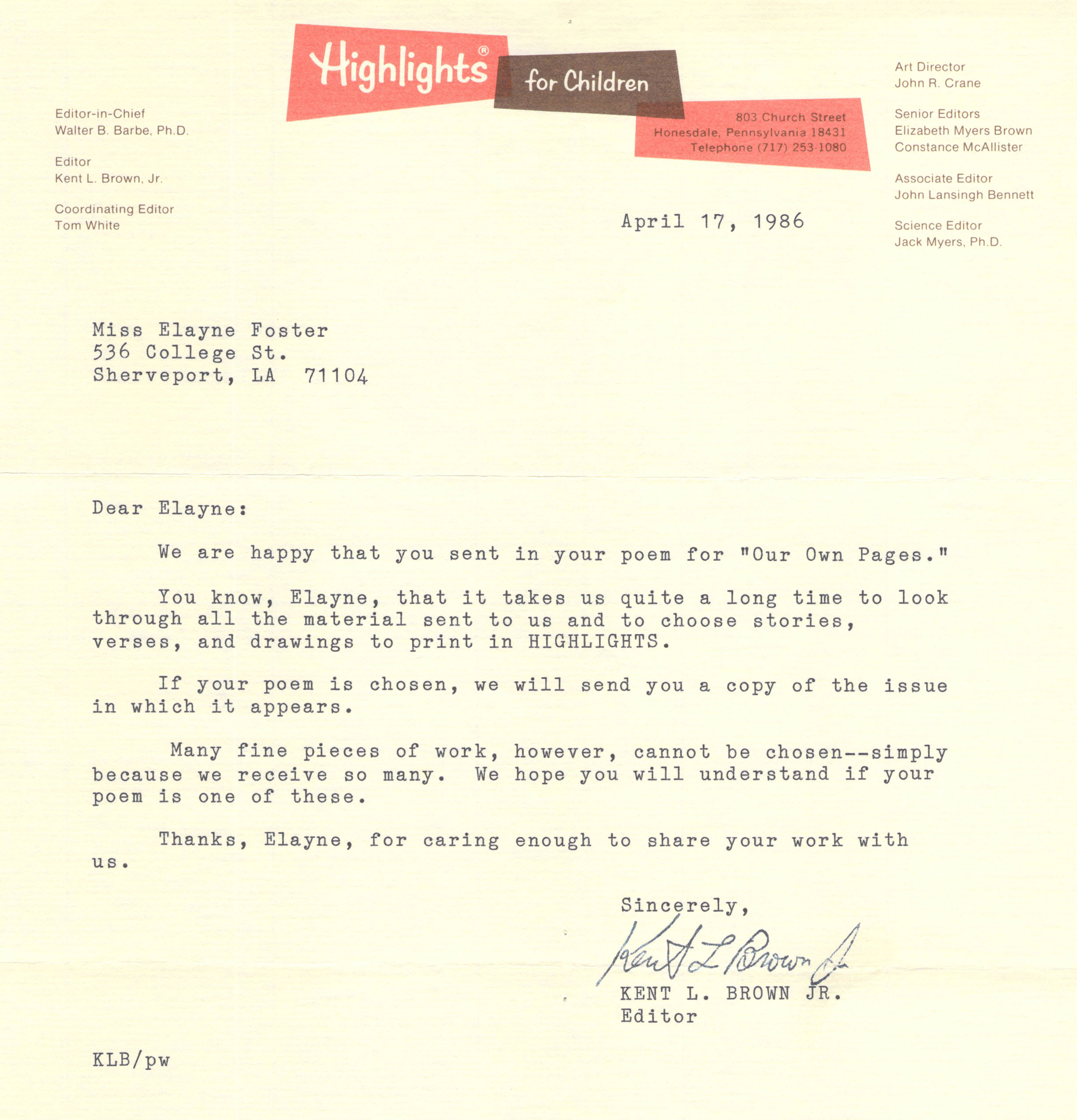 My first publishing rejection, at age 8.


My 1989 "Student Library Aide Service Award." I was the only student to win this award that year–and definitely the only one who cared.


My 1990 foray into writing was in middle grade, at age 12. Please note that this being my first-ever attempt to write a novel did not deter me from declaring it #1 in a series. ("Boy was she ever wrong!!" 😂)
If you've reached this far down the page and, against all odds, want more of my hot takes–here's my Substack.
Or, even better, sign up for my monthly wrap-up email there, which includes links to my full month of posts.